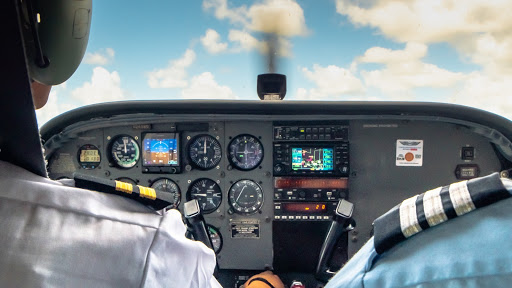 Get a head start on you accomplishing your aviation dreams by joining the fully inclusive and exciting ATPL 360
° program. Get up to 750 hours of theoretical training, as well as over 220 hours of practical training. All whilst saving valuable time by completing all theoretical modules online and getting the credits you need for your certification, and saving you valuable funds as well on your online courses and your flight modules.
Full-Time ATPL 360° Online Theory is designed to accommodate any travel restrictions you might be experiencing, but at the same time provide you with high quality training based on full-time classroom structure. Get your 650 hours of theoretical preparation with an instructor in a small group utilizing
our effective tools such as state-of-the-art virtual classroom, assigned classwork, our brand new e-learning with all study materials and aids,  and access to the EASA testing database of your choice.
The classes will take place Monday through Friday, for approximately 5 hours a day. 
Avoid struggling with redundant self-studying, instead, Flying Academy's brilliant instructors teach you all that you need to know to pass your exams successfully and fast.
You will cover the following subjects:
010 Air Law

021 Airframes and Systems

022 Instrumentation

031 Mass and Balance

032 Flight Performance

033 Flight Planning and Monitoring

040 Human Performance

050 Meteorology

061 General Navigation

062 Radio Navigation

070 Operational Procedures

081 Principles of Flight

091 VFR Communication

092 IFR Communication
THEORETICAL EXAMINATIONS
There are 14 exams you have to pass to prove sufficient knowledge appropriate to the privileges of the holder of an ATPL (A) in accordance with the EASA Part-FCL requirements.
After successful completion of the Intensive ATPL 360° Online Theory or even partially after completion of some of the subjects, you will be able to pass your theoretical examinations in any EASA member state Authority and even directly at Flying Academy in Prague. We are an approved testing center under Austro Control for theoretical exams, and can therefore provide full support for the exams as well!
COURSE ENTRY REQUIREMENTS